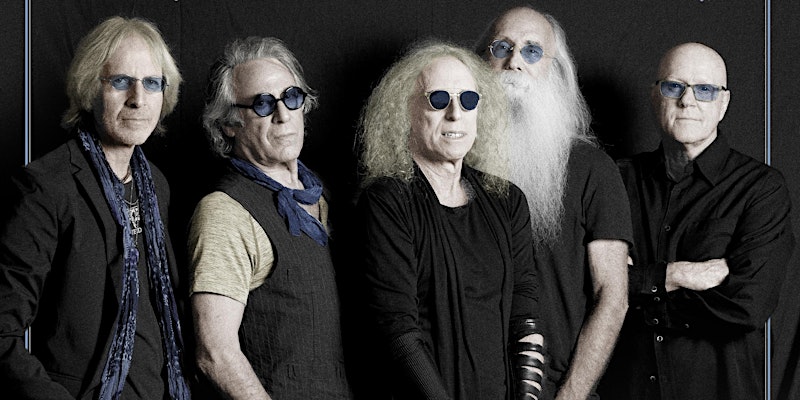 Date & Time
4pm, Jul 9, 2020
With the recent release of their new single "Cruel Twist," from their upcoming EP on Quarto Valley Records, the GRAMMY Museum is thrilled to host a live online conversation with The Immediate Family. The discussion will be moderated by Scott Goldman and will take place on July 9th at 4 p.m. PT for fans to tune in and watch live from home.
All proceeds from this program will help support the GRAMMY Museum's mission to continue its music education initiatives virtually while our doors are closed due to COVID-19.
About The Immediate Family:
The Immediate Family (the modern iteration of a legendary studio ensemble known as "The Section") is a rock and roll band composed of four of the most recorded, respected and sought-after players in modern music: Danny Kortchmar (guitar and vocals), Waddy Wachtel (guitar and vocals), Leland Sklar (bass), Russ Kunkel (drums) and the addition of prominent touring, session guitarist and songwriter Steve Postell (guitar and vocals). Frequent collaborators both in the studio and on-stage, their work can be heard on albums from Jackson Browne, James Taylor, Linda Ronstadt, Stevie Nicks, Keith Richards, Warren Zevon, Graham Nash, Neil Young, David Crosby and many, many, many more. Now operating as their own band, The Immediate Family, the group continues to write and record new original music and perform together live.
*Please note that this is a live event via Zoom and technical issues may occur.
TICKET POLICY
The holder of this ticket is granted admission to the indicated facility for the purpose of viewing the specified event. This ticket is for use by the holder only and the holder is bound by this policy. This ticket is not transferable and may not be sold, otherwise conveyed or used for any other purpose, including promotion or commercial, without the prior written consent of The Recording Academy. If this ticket is sold, otherwise conveyed or used in violation of this policy, it will be deemed revoked and void, and its holder deemed a trespasser at all Recording Academy events. This ticket is a revocable license and admission may be refused by refunding the face amount of the ticket or ejection may occur for failure to comply with any facility rule. The holder agrees not to transmit or aid in transmitting any description, picture, recording or reproduction of the event. The holder acknowledges that the event may be captured and recorded by audio, audiovisual, and/or photographic means, and hereby grants permission to utilize the holder's image and/or voice in any and all media now known or hereafter devised to further the interests and mission of the Recording Academy. It is unlawful to reproduce this ticket in any form. The Holder assumes all risks incidental to the event, whether occurring prior to, during or after the event, and releases the facility, management, all participants and each of their affiliates, employees, officers, directors, members, partners, owners, managers, sponsors, contractors and agents from any loss, damage or expense resulting from any such risk. The Recording Academy reserves all legal rights and remedies. Save money on ticketing fees next time by becoming a GRAMMY Museum member! More info at grammymuseum.org.