The Drop: Webb Wilder
As part of the GRAMMY Museum's new Programs at Home series, Moderator Scott Goldman interviewed Webb Wilder about his new album, Night Without Love, released April 10. Wilder performed a few songs, and the interview and performance were recorded over Zoom video for fans to watch from home on May 6.
On Night Without Love, Webb Wilder pleases and shocks, soothes and rocks, and meets every un-expectation. The critically acclaimed eleventh album for Wilder was recorded at George Bradfute's Tone Chapparal studio near Nashville with a crew of stellar musicians.
Enjoy this interview & performance from home!
Please note this video will be available to the public for 30 days only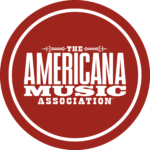 This program is held online in conjunction with the Americana Music Association.