The Drop: Jim Lauderdale
As part of the GRAMMY Museum's new Programs at Home series, Moderator Scott Goldman talks with two-time GRAMMY-winning American music legend, Jim Lauderdale, to discuss the recent release of his new album, When Carolina Comes Home Again. The program, recorded over Zoom video, also includes a live performance for fans to watch from home on May 11.
Recorded at Echo Mountain Recording in Asheville, NC, Lauderdale's 33rd album, When Carolina Comes Home again, is a return to his geographical and musical roots, paying homage to his native North Carolina and harkening back to the earliest music he learned to play.
Enjoy this interview & performance from home!
Please note this video will be available to the public for 30 days only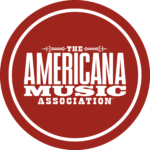 This program is held online in conjunction with the Americana Music Association.